Everyone finds downsizing difficult, both logistically and emotionally; so what can I do to help? Lots!
Your next house may be the house you retire in and I want it to be filled with blissful memories, just as every other home has been.
I find that an excellent predictor of success is to work with someone who you can communicate with well; that's why when we sit down with you, our first goal is to listen to your needs.
There are many reasons you maybe considering downsizing:
expensive renovations required
health conditions
changes in mobility
bereavement
changes in the surrounding community
changes in family circumstances
There are great reasons to move too:
to be nearer to family
to travel
to have leisure time instead of constant home care
financial considerations
to be in a healthier environment
to combat loneliness or isolation
to access support and care
did I mention travel? (Ok, I did. But it's worth mentioning twice!)
You have built your memories around your possessions, letting go of those items can be difficult. Focusing on the positive benefits of the move is key. A fantastic thing to do is to take digital pictures of sentimental items and celebrate the stories associated with those things. Asking friends and relatives if there is anything of yours they could use can help keep some items around and still allow you to move into a smaller space. It may help to draw a floor plan of the new home and decide to keep one or two things that work best with that plan, prioritizing on items that are also functional.
Finding the right realtor, mortgage broker, lawyer and mover are all key components of making it a smooth transition. Often using a group of professionals who have worked together in the past can be a good fit. I have had years of experience and we are knowledgeable about service providers in the area.
Also, leave plenty of time to pack and recruit help where needed. Exhausting yourself is not productive.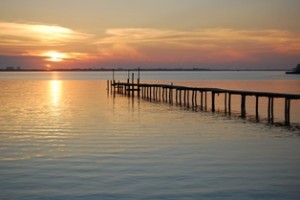 Keep the end goal in sight. Downsizing can be very liberating and remove a huge burden. Often people don't realize the amount of time they spend taking care of a property, instead of themselves!
Your home should take care of you, not the other way around.
CTV also has tips for moving when you're older at:
http://canadaam.ctvnews.ca/real-estate/tips-for-moving-when-you-re-older-1.2809645
(photos courtesy of Chris Tolworthy and aggie85)